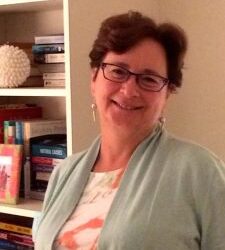 Today's interview finds me chatting with Charla Gabert who, like Joanne Cooper, made her way back to writing by way of art; in Charla's case, mosaics. As a child, Charla "disappeared into books," so it was only natural that she would write poems and stories and work...
read more
Raise Your Voice!
A Free Writing Workshop
In this audio workshop you'll learn what silencing has to do with your writing, your voice, and your sense of self as a female.
You'll also receive Writing Women's Lives occasional newsletter with updates on memoir writing classes and mentoring programs. I will never send spam, and I will never share your contact information.