Next class begins April 2018. Registration will open soon. In the meantime, please email Marilyn with any questions.
"Silencing is the root of many challenges we face as women writers. Craft is one weapon against silencing. Consciousness is another."
—Marilyn Bousquin
When craft meets consciousness, you meet yourself—and your voice—on the page.
Dear Writing Sister,
You are a woman with a story to write. Your story contains a universal truth about what it means to be human. It is a story born of your life experience as a female, and the older you get, the more urgent the call to write your truth becomes.
But how do you craft the raw material of your life experience into an artistic expression? And how do you create and sustain a conscious writing practice that keeps you aligned with your deeper truth even when your inner critic—that harsh voice of silencing—rears?
Introducing Craft Your Truth / Claim Your Voice!
A Holistic Approach to Writing Memoir That Integrates Craft & Consciousness
Craft Your Truth/Claim Your Voice is a holistic approach to writing that integrates the craft skills essential to memoir with the consciousness work necessary to claim your voice and your story from the cultural shame and silencing that keeps so many women's stories untold. But silencing doesn't stand a chance when you combine Craft and Consciousness within a sisterhood of powerful and supportive women who remind you that your voice matters and that someone out there needs to hear the story that you need to write.
In this program you will write short memoir stories—also known as brief memoir or "flash" memoir—that allow you to practice the elements of craft essential to writing memoir. You will also create a conscious writing practice that returns you to the truth of who you are in your writing and in life.
Craft + Consciousness = Self-Empowerment
Craft Your Truth/Claim Your Voice was created for women who seek a conscious, creative, and empowered writing life. As writer Judith Ortiz Cofer says, "Empowerment is what the emerging artist needs to win for herself."
This program consists of two "tracks"—Elements of Craft and Foundations of Consciousness—that work in harmony to provide you with both the skillset and the mindset you need to write meaningful memoir and create a conscious writing practice.
Think of Elements of Craft as the skillset that empowers you with nuts-and-bolts strategy—the skills—you need to craft your life experiences into memoir stories that speak to others.
Think of Foundations of Consciousness as the mindset work that empowers you to claim your voice and sustain your writing practice no matter how harsh your inner critic.
In the Elements of Craft modules, you will write brief memoir essays with an eye toward craft and completion. In the Foundations of Consciousness modules, you will create a conscious writing practice that lays a foundation of habits, practices, and mindsets necessary to sustain and complete your writing projects long after this program ends.
I've worked on and off with Marilyn for two years in both on-line classes (Excavate Your Truth/Free Your Voice and Craft Your Truth/Claim Your Voice) and 1-1 Mentoring.
With Marilyn's expert guidance and support, both my writing and my writing practices have been elevated to new levels I've never experienced. Her classes, instruction methods, and coaching guidance and feedback far surpassed my expectations. With clear guidelines and class structures, writing exercises and assignments, and powerful articles on craft, my writing has increased in volume, complexity, clarity and emotional "punch." Marilyn's gentle yet effective exercises, encouragement, and coaching insights have been instrumental in helping me through emotional blocks I never fully understood before and that kept my writing and my confidence from flourishing. Her unique and powerful focus on "consciousness" and its effects on my craft, my writing process, and my output blew me away. Both my confidence and output as a writer have soared under her guidance and instruction. I've worked with many writing instructors and coaches over the years and Marilyn is beyond the real deal—plus she's incredibly authentic, warm, and generous with her time. One can't ask for more in a teacher/mentor/coach. I can't recommend working with her highly enough. You will be blessed.
Pamela Sampel
Writer and Retreat Facilitator
Port Townsend, Washington
Why Craft & Consciousness?
So many of the obstacles we face in reaching our writing dreams are rooted in our mindsets and internalized conditioning. These limiting beliefs disempower and silence us—they are not the truth of who we are.
You can master every craft move in the book, but if you haven't done the internal consciousness work that frees your voice from silence, that returns you to your sense of self and worth, craft will only get you so far. If your inner critic persistently silences you, no amount of craft skill will help you to complete your writing projects.
Once you are aware of your limiting beliefs and how they show up in your writing practice, you can shift your mindsets and step into your writing power.
Your job as a writer, then, is to learn the craft skills essential to writing memoir and to do the inner consciousness work that empowers you to claim your voice, your writing, and your truth from silencing.
The Benefits of Writing Short Memoir Stories
In Craft Your Truth/Claim Your Voice, you will practice the art of memoir by writing brief memoir essays. Mastering the elements of craft in short memoir pieces helps build your skillset and your confidence for future, longer memoir projects.
Short memoir stories allow you to practice craft on a scale more manageable and easier to sustain than long-form memoir demands. The brief form also enables you to explore your deeper story truth and make sense of your experience within a short page span.
Practicing craft elements by writing short memoir essays provides an excellent apprenticeship for eventually writing a book-length memoir, if that is something you want to do.
Master the Art of Completion
Because Completion Is an Act of Consciousness

One of the challenges women writers face is a struggle to complete the writing projects that we start. Silencing is often at the root of this challenge. Think about it: If you don't complete a piece of writing, the story that wants to be told remains untold, or silenced.
Completion will ask you to choose your voice—and your truth—over silence. This requires a fierce commitment to yourself and to your writing.
This commitment to completion will, at some point—usually at the brink of a discovery, when the writing takes a turn into your deeper truth—ask more of you than you want to give. That's because writing memoir is an act of consciousness and, as we all know, consciousness requires us to be vulnerable.
By working on short-form memoir pieces, and seeing each piece through to completion, you open yourself to experiencing the transformation and growth inherent in the memoir writing process. You prove to yourself—and to your inner critic—that you mean business. You reaffirm your commitment to your voice, your writing, and yourself.
When I took Marilyn's Excavate Your Truth/Free Your Voice women's writing course in 2015, I was blown away by it. Our weekly class meetings became my special time of the week, my sacred time. I couldn't name what it was back then. I just knew I had to show up so that I could fully bath in the experience each class held for me and my writing. Mind you, I did not consider myself to be a writer when the course started. But working with Marilyn transformed that. If I had to name one thing the writing we did in this course brought to my awareness, it would be how to be more personal, in words, in my own creative nonfiction writing. I realize now that this speaks to my relationship to my own life experiences. Once you start working with Marilyn and start experiencing her magic in your own writing you'll know what I'm talking about.
I went on to take Marilyn's Craft your Truth/Claim your Voice group mentoring program in 2016, which I absolutely adore and recommend without reservation. Through the dual-track approach of pairing craft and consciousness work, I am developing more curiosity about the evolving nature of my writing and I am holding more space for its many faces. The work we did in this program also helped me determine what I want out of my own writing going forward. For anyone who does consciousness work—whether on the page, in therapy, or in personal development—Marilyn's course will take you deeper into the work you are doing. Through the writing I have done at Writing Women's Lives, I have become more present to myself, my experience, my vision, my spiritual practice, and my life, and I hope you get to experience this, too.
Chen-Wen Huang, MEng, MS, FRM, LOACC
Urban Gardener, Holistic Cook, Certified Life Coach, Risk Manager, Trader & Investor
Brooklyn, NY
Dear Marilyn,
Just a quick note to say that the curriculum for Craft Your Truth/Claim Your Voice has had the smoothest rhythm to it; how you carry us along to the next important step seamlessly. I have high praise for the amount of work that you did to make this happen. It has been truly so rewarding and enriching. I own 25 books now on memoir writing from the best women writers out there. All because of you and your encouragement to find the clarity in our lives and the truth of our beingness by showing us the way.
Thank you, dear Teacher. I could not, simply not possible, be more pleased that I chose Craft Your Truth to get my ass in gear and learn how to make what sounds so easy in my mind turn into words on white paper. For the power of ink and the love of a great Teacher, I give thanks.
Cis Dickson
Austin, TX
Craft Your Truth/Claim Your Voice
A Group Memoir Writing Program for Women Who Want to Craft Their Truth into Art and Claim Their Voice from Silence
Craft Your Truth/Claim Your Voice is a  group mentoring program that integrates the craft skills essential to writing memoir with the consciousness work necessary to claim your voice and your truth from the cultural shame and silencing that keeps so many women's stories untold.
Together these Craft and Consciousness tracks provide the 12 core modules of the Craft Your Truth/Claim Your Voice program. These modules are cumulative. Each module builds upon the previous module so that, as you hone your craft skills, you simultaneously create a conscious writing practice that goes against the grain of internalized silencing. The energy and momentum you cultivate in your writing practice will energize every other area of your life. Why? Because when you show up for your writing, you show up for yourself.
Elements of Craft (6 Modules)
Craft Modules meet live on 2-hour teleconference calls within our online classroom. Every craft module includes suggested memoir readings, craft readings, and writing assignments that help you to put the craft elements into practice in  your own writing.
Craft Module 1
Trust the Detail: Discovering the Emotional Truth of Your Experience
Our memories store images that contain the emotional truth—the feelings—of our experience. By writing the specific details of our life experiences, we open ourselves to understanding the deeper truths these images contain. Details also have a magical way of providing a "portal"—or point of entry—into material that may otherwise feel difficult to write. In the words of Vladimir Nabakov: "And because the detail is divine, if you caress it into life, you find the world you have lost or ignored, the world ruined or devalued. The world you alone can bring into being, bit by broken bit." The more specific we write a detail, the more our writing transcends personal experience and approaches universal truth. In this module you will mine a specific detail from a pivotal moment in your life as a female, and you will practice the art of letting the detail bring clarity and focus to the memoir story you are telling.
In Craft Module 1 you will
Learn to trust the images your mind hands you—even when they seem irrelevant—and learn to "follow" these images right into the heart of the story that wants to be told
Discover the power of naming your details to bring your writing to life and make you more present to the emotional truth of your own experience
Explore the role your intuition plays in unearthing the images and details that hold your truth, and cultivate "beingness" in your writing
Learn how to use metaphor to give shape to the mystery of the human experience and, in particular, to convey the emotional truth of your experience
Utilize recurring details in your work to craft metaphors that give shape and artistic expression to the emotional truth of your experience
Craft Module 2  
The Situation & the Story: Memoir as a Voyage of Discovery
As Vivian Gornick tells us in her classic craft book The Situation and the Story: The Art of Personal Narrative, every piece of literature has a surface story, or horizontal plot, and a deeper story truth, or vertical plot, also known as the emotional truth. While you may know the surface story when you begin a piece of writing, it is at the deeper level of story truth that your writing takes you on a voyage of discovery. Both the surface story and the deeper story truth are essential to creating a memoir essay of substance and meaning that engages your reader on an emotional level and delivers a universal human experience.
In Craft Module 2 you will
Learn to identify "the real story" that wants to be told, and craft every sentence in a short memoir—including its title—in service of this deeper truth
Learn how to use the horizontal plot and the vertical plot to artfully reveal your narrator's internal and external experiences
Draw on a specific detail to "tether" or "locate" your reader firmly in the surface story while guiding her through your memoir essay's deeper story truth
Write a moment of sudden or heightened awareness from your childhood with an eye toward locating that moment's "elusive" deeper truth in the tangible surface story
Learn to trust and to follow the "twist and turns" the discovery process takes, and begin to embrace your own discovery process as integral to your unique writing process
Craft Module 3
Scene, Summary, & Reflection: The Building Blocks of Memoir
Scene, Summary, and reflection—sometimes called musing—are essential elements of memoir that work together to tell a textured and layered story infused with meaning, wisdom, and understanding. Each of these elements plays a significant role in navigating time, engaging your reader, and/or making sense of your experience on the page. But how do you craft a scene? What is reflection? And when does it make more sense to summarize—or tell—rather than to "show"? In this module you will zoom your lens in on a singular moment in time, zoom your lens out to cover a large swath of time, and turn your lens inward for a reflective "selfie" that transcends your personal story as you make sense of your material and strike a universal cord.
In Craft Module 3 you will
Learn why it is crucial to show and tell in memoir writing, and how you can you weave scene, summary, and reflection together into a seamless memoir essay
Master the art of reflection to unapologetically claim your experience and say what you think about it—stake your claim in it—as you cultivate an authorial presence in your writing
Use these craft elements to create a dynamic tension—or dual intelligence—between your then-self and your now-self on the page
Learn to use dialogue, character reaction, and details in scene to reveal your narrator's internal states of being
Learn to strengthen the beginnings and endings of your memoir essays, and discover how to "recognize" an artful title that emerges organically from a memoir essay's deeper truth
Realize the power of reflection to encourage artistic creation as well as "artistic transformation" for you and for your readers
Craft Module 4
Voice as Craft in Memoir
What does it mean to have a strong voice? Unlike other craft elements, such as detail, plot, scene, and summary, voice can be an elusive craft element to grasp. On the one hand, voice is a writer's intangible yet deeply felt presence on the page. On the other hand, a writer deliberately crafts her voice to serve her subject. A strong voice, then, is born of a writer's deep understanding of her subject and all its complexities, which necessitates insight and awareness into her own complex feelings about her subject. In this module, you will grasp the relationship between your voice, your subject, your feelings about your subject, and the role vulnerability plays in crafting a strong, authorial voice on the page.
In Craft Module 4 you will
Unlock the mystery of voice as you practice various techniques for crafting your voice on the page
Deepen your relationship to your subject, including your own complex feelings about your subject, and craft a voice that serves your subject and enables you to tell the story that wants to be told
Embrace vulnerability as essential to fully grasping your subject, taking command of your material, and delivering a strong reflective voice to the page
Realize the distinction between the voice of your younger self and the voice of your now self, and how to "twine" these voices together to tell a memoir story
Locate voice as a craft element within the context of your story's horizontal and vertical plots
Craft Module 5
The Art of Truth in Memoir: Truth, Memory, & Imagination
Memory and all of its complexities is at the heart of what we do as memoirists. We probe and mine memory in an attempt to illuminate truth, to make sense out of chaos, and to tell a story. This module explores how memory, even though fallible and notoriously unreliable, yields truth in memoir writing. But what kind of truth, exactly, does memory yield? And how do we tell a story that we can't fully remember? To what extent does imagination shape our memoir stories? And why is it especially important for us—as women—to trust our memory even though memory is fallible? In this module you will mine your memory for the deeper story that wants to be told, and you will learn to quiet the doubts about the validity of your memory.
In Craft Module 5 you will
Learn the difference between emotional truth and factual truth, and realize the significance each of these truths holds for your memoir writing
Understand how truth, memory, and imagination work together to shape your memoir writing
Learn how you can use your imagination to fill in "gaps" in your memory while remaining true to the story you are telling without "lying" or making stuff up, and how this can deepen your story's emotional truth
Explore the relationship between your memory and the deeper emotional truth of your experience
Claim your memory—and all of its unique nuances—as a valid part of the story you are telling
Mine your memories—and the indelible images they carry—for your deeper story truth
Craft Module 6
Re-visioning Your Truth: The Art of Revision in Memoir
No writer picks up her pen one day and arrives at an artfully crafted truth the next. Truth emerges onto the page in stages as you stay in relationship with a piece of writing from draft to draft. During the revision process you begin to see—you literally "re-vision"—your work in a new light. Indeed, the revision process is the ultimate crossroads where craft meets consciousness. It leads you down the path of discovery to new levels of consciousness about the deeper story truth that wants to be told. It also demands a nuanced understanding—and application—of craft in order for you to shape this discovered truth into an artistic expression. Ultimately, the revision process leads you to the heart of the story—the story truth—that's driving you to the page in the first place. Revision is the key to transforming your writing and your life. When you revise your work, you deepen your understanding of the story you are telling and make sense of your life experiences. In this module, you will embrace the revision process not as a chore but as an integral—indeed, magical—part of your conscious writing practice and as essential to the art of completing your writing projects.
In Craft Module 6 you will
Learn how to determine what to keep in a piece of writing and what to cut and save for another piece of writing (this craft move will save you a lot of writing time!)
Take command of your material and make sense of your life experiences for yourself and for your readers as you tease out the deeper truth in your memoir stories
Claim your unique revision process as a revolutionary act that frees your voice and your truth from silence
Use the revision process to develop—and humanize—your characters, including your narrator's past selves
Explore the benefits of reading your works in progress at open-mic readings, and how you can incorporate these readings into the later stages of your revision process
Experience transformation in your writing and in your life
Craft-based Writing Assignments
Each Craft Module includes writing assignments designed to deepen your understanding of that module's craft element by putting the elements into practice in your own memoir essays.
Craft-based Readings
Each Craft Module includes craft readings and memoir essays that help you to grasp the elements of craft. Marilyn has hand-picked readings that will engage your writer's mind and help you to see yourself as part of a rich literary tradition of women writers. These readings will also help you to locate your own experiences within a broader context of women's experiences, which will help you to claim your subject as significant as worthy of literature.
Foundations of Consciousness (6 modules)
Foundations of Consciousness Modules are pre-recorded lessons housed in our online classroom to be done at your own pace. Consciousness modules draw on Marilyn's unique understanding of both cultural and internalized silencing and on voice as crucial to a woman's identity, writing subject, and sense of self. Every consciousness module includes suggested consciousness readings and step-by-step consciousness exercises designed to "crowd out" internalized silencing by returning you again and again to your writing truth, voice, and power.
Consciousness Module 1: Claim Your Writing Truth
Shame, which is the root of silencing, distorts the way we see ourselves and gives rise to an inner critic. Your inner critic is never the truth of who you are. In this module you will distinguish between your inner critic and the truth of who you are as a writer. You will come to understand that self-doubt is ALWAYS an offshoot of silencing. You will learn how to deliberately point yourself, again and again, in the direction of your writing truth. Consciously and deliberately choosing your writing truth "quiets" your inner critic and enables you to build momentum and increase your productivity toward reaching your writing goals. It also enables you to claim your voice and your story from silencing.
A large part of your writing energy, or your relationship to your writing, gets consumed by this inner conflict between the truth of who you are—your authentic voice—and self-doubt.
In Consciousness Module 1 you will
Identify your Inner Critic as the source of silencing & writing struggle by naming the specific ways it shows up in your writing and in your writing practice
Discern between your inner critic, which never reflects the truth of who you are, and your wise writing self, which is always the truth of who you are, so that you can write from your truth even when your inner critic rears
Shift your relationship to silencing and to your inner critic so that you "call the shots" in your writing practice AND in your life
Create a powerful Writing Truth that becomes a beacon for your writing practice and helps you to "stay the course" in your writing
Achieve a new level of conscious awareness in relationship to your writing and to yourself
Consciousness Module 2: Claim Your Writing Voice (Voice as Identity)
Several "myths" that Marilyn hears most from women writers are "I don't have a voice," "I don't have a story," and "No one will want to read my story." These are internalized cultural messages that stem from centuries of not valuing women's experiences. One of the effects of the cultural silencing of women's stories is an internalized pattern or mindset of not realizing we have a story to tell. As a result, we tend to look "out there" for stories and overlook the stories within that want to be written. We must turn inward to discover our stories and to claim them as worthy of literature.
In Consciousness Module 2 you will
Deeply understand the connection between your voice, your sense of self, and your writing subject
Claim your experiences as a female as inherently worthy of literature, and realize the infinite possibilities for the subject at the heart of your experience
Claim your subject—and with it your voice—from silence
Embody your subject and write from a whole new level of confidence and authority
Honor the story within you that seeks expression in your voice right now
Consciousness Module 3: Claim Your Writing Vision
So often women squeeze their writing into their life sideways as "this thing they do" rather than prioritize it as an integral part of who they are. This is understandable, given the way we learn to prioritize others' needs and minimize our own. But realizing your writing dream is crucial to your success as a writer because it's very difficult to succeed at something you have not taken the time to envision. And make no mistake: your writing dream is a vision.
In Consciousness Module 3 you will
Envision and clarify your writing dream so that you have a tangible writing vision to work toward
Set writing goals that implement your vision with the action required to achieve your writing dream
Hone a crystal clear vision of the writer you want to be as you claim your writing identity
Draw on the power of your imagination to "dream" your writing, your writing practice, your writing projects, and your writing life into being
Set a powerful writing intention that aligns with your writing vision and keeps you moving toward your long-term writing dreams and goals
Consciousness Module 4: Claim Your Writing Time
It's no secret that women's time is traditionally not valued, and as a result we have learned to give our time to others rather than to ourselves. This shows up in our writing practice. Part of the insidiousness of silencing is the way it keeps us from valuing our time enough to show up for writing as a need and to claim our writing—and the time it takes to fully realize our writing dreams—as an extension of who we are.
In Consciousness Module 4 you will
Identify your relationship to time and become present to your writing time and writing practice
Understand the relationship between your time, your attention, and your sense of worthiness; claim your writing as worthy of your time and attention
Value your writing time as a need and claim your writing time as an essential aspect of self-care—writing enable you to be you
Make a commitment to your writing time and to your writing practice
Cultivate an unwavering trust in yourself as you claim your writing time and practice showing up for writing
Consciousness Module 5: Claim Your Writing Space
Much the way we learned as females not to value our time, we also learned early not to take up too much space—physically, psychically, and metaphorically. This message to "play small" and take up little space bleeds into everything we do, including our writing. But as Julia Cameron reminds us in Artist's Way, "Creative living requires the luxury of space for ourselves. Even if all we manage to carve out is one special bookshelf and a windowsill that is ours…." By deliberately claiming your writing space, you are telling your deep wise writing self as well as the universe that you value yourself as a writer, and that you are worthy of the space it takes to be YOU as a writer. Indeed, by claiming your writing space, you proclaim yourself a writer, and you claim your writing subjects as worthy of the time and space it takes to write them.
In Consciousness Module 5 you will
Claim your writing space as a sacred and essential aspect of your writing practice as well as an extension of your writing vision
"Revise" your writing space by eliminating anything that does not serve your writing, and enjoy clarity in your space that bolsters clarity and confidence in your writing
being in your writing space, and claim your writing space as a "body" that holds, or contains, your writing practice
Enjoy the reciprocal and expansive effects claiming your writing space has on your writing confidence and productivity as you take up more space with your mind, your thoughts, your stories, and your voice
Transform your writing space into a space that reflects the truth of who you are as a writer
Consciousness Module 6: (Re)claim Your Commitment to Your Writing (and to Your Self)
At the heart of every healthy and thriving relationship is commitment. Your relationship to your writing is no different, and it requires an ongoing commitment in the face of silencing. Why? Because unsilencing is not a "one and done" deal. Rather, it's like a trick candle: just when you think you've blown it out, it flares back to life. In order to stay in relationship to your writing from your power—your writing truth—it's important to recommit to your writing practice on a regular basis so that you continually sustain a thriving writing practice that empowers you in every area of your life. Just as you have to write on a regular basis to continually hone and master your writing skills, so too you must recommit to your writing on a regular basis to outwit silencing and claim your voice.
In Consciousness Module 6 you will
Cultivate a "stubborn" commitment to your writing—and to yourself—so that you stay in relationship to your writing no matter what obstacles and challenges it presents to you
Claim your writing practice as a mindfulness practice founded on conscious awareness and unwavering commitment
Incorporate the discipline of self-reflection into your ongoing commitment to your writing practice
Receive an accountability tool that will support you to keep track of your writing week in and week out even after this program ends
Consciousness Readings
In addition to the Consciousness exercises in each Foundations of Consciousness module, Consciousness readings are handpicked to help you see how other women writers navigate the challenges of silencing and the inner critic, claiming writing time and writing space, and staying committed (and recommitted!) to their work in the face of busy lives and responsibilities.
Virtual Writing Retreats (3)

Traditionally, as females, we were not encouraged to value our time. In fact, many of us learned that our time is not really ours; that our time is meant for us to care for and tend to and keep track of others. While taking care others can be an incredible quality to have on the one hand, the flipside of this conditioning is that it can be very difficult for us to show up for ourselves, which is one of the reasons it's so hard to sustain our writing alone.
The Craft Your Truth/Claim Your Voice program takes this conditioning into account and includes 3 Virtual Writing Retreats—one per month. These Virtual Writing Retreats, which are each two hours long, provide you with the opportunity to claim your writing time. Writing Retreats are not a formal class. Rather, they are sacred time built into the Craft Your Truth/Claim Your Voice schedule for you to devote to the memoir essay(s) you are working on.
These Virtual Writing Retreats serve a very deliberate purpose. They provide you with the opportunity to hold yourself accountable to your writing and to practice the art of showing up for yourself. At the same time, they give you the opportunity to work on your own writing in solitude but with the powerful group energy behind you. Writing Retreats draw are designed to remind you that, as part of a committed writing sisterhood, you do not have to write alone.
Marilyn is available throughout each writing retreat to answer questions and offer support. All virtual writing retreats are recorded so you can "make up" any retreats you are not able to attend live.
Encore Bonus: Open-Mic Night! Virtual Class Reading
Writing is about being seen and heard as your authentic self on the page. Yet fear of visibility keeps many women writers from sharing their work. Putting our writing out into the world puts us face-to-face with our deepest fears of being seen and heard, even though one of our basic needs is to be seen and heard for who we really are. This virtual, private open-mic night will take place at the end of the program, so you will have a wealth of new writing in your portfolio to draw from. Step into the spotlight and read your work to an audience of supportive women writers who want to hear what you have to say. This experience will grow your confidence in ways that you cannot anticipate, and you will begin to see yourself as a writer whose work is a significant contribution to the world.
Community Discussion Forum

Although writing is a solitary activity, no writer succeeds alone. Every writer needs a supportive community—a sisterhood!—to help her fully realize her writing potential and to boost her up during periods of discouragement. Not to mention to share successes! Our online classroom has a private, built-in discussion forum. In this forum, you will provide and receive encouragement, share resources, and stay in connection to your writing sisters between classes.
Recordings of all classes
All modules, including live teleclasses, are recorded. Recordings will be archived in our online classroom and will also be available for you as mp3 downloads. This way, you can always "make up" a class that you could not attend live. Recordings also enable you to retake the class as often as you want. Why is this important? Because you are continually growing as a writer, both in craft skills and in conscious relationship to your material. Each time you revisit a class from a new place of awareness, you hear it anew.
Lifetime Access to All Course Materials
Craft Your Truth/Claim Your Voice meets in a private, virtual classroom on a platform called Ruzuku. Once you register, you will receive a link to this virtual classroom, where you can introduce yourself and meet your writing sisters. The live, interactive craft classes will meet by teleconference calls within our classroom so that we can connect "in person" and hear each other's voice each week. Between classes, we will support and encourage each other in our private Ruzuku forum. All class assignments, readings, recordings, and discussions will be housed in our Ruzuku classroom. Once the course ends, you will have lifetime access to all course materials.
Course Schedule
Craft Your Truth/Claim Your Voice 2017 (New 2018 schedule coming soon!)
Month 1: June
 Thursday, June 8 (live teleclass 6-8pm ET)
Sunday, June 18 (pre-recorded)
Virtual Writing Retreat 1
Sunday, June 25 (live teleclass 1-3pm ET)
Month 2: July
 Thursday, July 13 (live teleclass 6-8pm ET)
Sunday, July 23 (pre-recorded)
Virtual Writing Retreat 2
Sunday, July 30 (live teleclass 1-3pm ET)
Month 3: August
 Thursday, August 10 (live teleclass 6-8pm ET)
Sunday, August 20 (pre-recorded)
Virtual Writing Retreat 3
Sunday, August 27 (live teleclass 1-3pm ET)
Month 4: September
 Tuesday, September 5 (live teleclass 6-8pm ET)
Sunday, September 17 (pre-recorded)
Virtual Writing Retreat 4
Sunday, September 24 (live teleclass 1-3pm ET)
Month 5: October
 Tuesday, October 10 (live teleclass 6-8pm ET)
Sunday, October 22 (pre-recorded)
Virtual Writing Retreat 5
Sunday, October 29 (live teleclass 1-3pm ET)
Month 6: November
 Thursday, November 9 (live teleclass 6-8pm ET)
Sunday, November 19 (pre-recorded)
Virtual Writing Retreat 6
Sunday, November 26 (live teleclass 1-3pm ET)
Encore Bonus!
Thursday, November 30 (live teleclass 1-3pm ET)
Before I started working one-on-one with Marilyn in her Transform Your Writing/Transform Your Life Mentoring Program, I took her Excavate Your Truth/Free Your Voice course.
I'd told my mom she couldn't kick the bucket without getting her life written down and that I was going to help her. Mom's story is one of the more extraordinary and beautiful stories of faith and courage I know, and I was scared I wouldn't do it justice since I had zero writing experience. Then a friend of mine, an editor and writer, forwarded Marilyn's Excavate your Truth/Free Your Voice class to me. What a gift.
Before working with Marilyn, I had no idea I had a voice, no idea it was strong, and no idea it was worthy of being heard. I just thought I'm in this for Mom's memoir; it's not really about me anyway. Ha!
Marilyn's writing exercises helped me to oh-so-gently uncover a voice I had worked hard to keep hidden out of fear that it was weak and had nothing worthy to say. With guidance and loving support, she helped me and the other women in class tease out, nurture, and gently hold our writing selves.
Marilyn created and established such a safe environment for our weekly teleclasses that we grew together as a class despite our undermining fears. She had us expose these fears for what they were: inner critics that, when listened to, kept us small and quiet. Naming our fears gave us power to grow past them and to write what had been waiting to be heard—our Truths.
Marilyn's understanding of the way women's voices have been silenced in our culture deeply resonated with me. I knew that I wanted to continue working with her on Mom's memoir after Excavate Your Truth/Free Your Voice, so I signed up for her Transform Your Writing/Transform Your Life one-on-one mentoring program.
This program has been astounding. I am supported weekly with assignments, reflections, and check-ins. There is no hiding, no falling through cracks with Marilyn. She is in my corner cheering me on when I have a breakthrough and holding space for me when I struggle. She provides inspired and clear feedback and reflects back to me the depth and significance of this project when I waver. My mom is as in love with Marilyn as I am.
Because of Marilyn I am a writer now. I have joined a writers group, attend workshops for writers, and have been a guest writer on Marilyn's blog. She has also supported me in submitting my work to literary journals. It is with great joy and gratitude that I declare: It is my intension to write and COMPLETE a bold and beautiful memoir that honors mothers and daughters everywhere.
Warm hugs to all, take courage, be strong, and step out.
Lisa O'Neil
Seattle, WA
I've jumped out of airplanes, surfed giant ocean waves, backpacked solo, climbed mountains. "Are you scared of anything?" A common question from others. My fearlessness I wore proud like a badge. A bandage over all that I was hiding. If anyone ever knew about my past, my childhood, my secrets—I would die. Fear of exposure could kill me.
I was thirty years old when memories woke and burned inside of me. A lancing. A slow bleed. The infection needed to ooze from my wounds. But how could I let my secrets out?
"One day you're going to write a book about your life." I heard this voice as I was driving alone in my car. I laughed. Even though I believed it had to be God who I was laughing at. Never in a million years! Nothing is coming out. Plus, I'm not a writer. How could someone who hardly went to school write a book?
The voice persisted. "You're going to write a book." I couldn't quiet it. I couldn't hide from it. I couldn't run from it. Eventually the pressure inside of me was more than I could bear. I picked up a pen and put it to paper. Then I froze. I picked up the pen again. Only to sob uncontrollably. Ten years I tried to write. And tried to quit. I failed at both.
I needed help. But I didn't know what kind of help I needed. Maybe therapy. Maybe a friend. Maybe another mountain to climb. I googled how to write a memoir. One website led to another and then I found writingwomanslives.com. I scoured the entire website. It felt as though this woman named Marilyn knew me and my struggle. A writing mentor? Is that what I need? But the thought of reaching out to another human for help made my stomach feel like I'd swallowed a handful of obsidian rocks. Yet trying to write alone wasn't working. And not writing was worse. I finally gave in and decided to do the scariest thing I'd ever done. I made my first contact with Marilyn. What I didn't know then was I had just turned the corner onto a new trail, stepped foot onto the path that would change my life forever.
Let me tell you about Marilyn now. She, I believe, is the wisest, most encouraging, biggest-hearted woman on the planet. Her compassion for my wounded heart—she's held my shaking hand across the Web—and her gentle nudges have freed the locked up voice from inside of me. I've told Marilyn things I've never told anyone. She's entirely trustworthy. She's got a universe of love inside of her that is unconditional, unwavering, and unmatched. Marilyn is gifted far beyond most therapists in her knowledge and creativity of leading women towards healing and their true self. In addition to the valuable consciousness work she's guided me through, I've also learned the craft of writing memoir. Marilyn's feedback on my writing and her suggestions for craft readings and memoir readings continue to help me grow as a writer.
I'm writing my book now. It's safe. My fear is falling off and my shame dissipating. My backpack, once filled with overwhelming pain, has lightened since working with Marilyn.
I believe that all women—the educated and the uneducated, the confident and the fearful, the happy and the hurting—can benefit from working with Marilyn. She will meet you where you are at and, like a gentle Sherpa, she will lead you on a expedition that I guarantee will change your life.
Lydia McGranahan
Fitness Instructor and Gymnastics Judge
Oregon
Optional One-on-One Craft-&-Consciousness Coaching with Marilyn!
Craft Your Truth/Claim Your Voice offers a limited number of one-on-one mentoring spaces for women who want individual consciousness coaching, written feedback on their writing, and accountability for the completion of their writing projects and in the creation of their conscious writing practice with an eye toward submitting their work for publication.
In addition to all of the components you receive as a member of the Craft Your Truth/Claim Your Voice group mentoring program, when you register to work one-on-one with Marilyn, you also receive:
1:1 Mentoring: Writing Packets Submitted for Review (3)
Over the course of the program, you submit to Marilyn 3 separate "writing packets" of your memoir essays in progress that you would like craft-based feedback on. These packets are composed of up to 2000 words each and can consist or new or revised work. The focus of your packets is less on quantity than it is on honing your craft skills and developing the deeper story truth with an eye toward completion and submitting your work for publication. Packets can be made up of one memoir essay in progress or several "short short" pieces.
1:1 Mentoring: Marilyn's "Deep Dive" Written Responses to Your Writing Packets (3)
Marilyn immerses herself in your submitted writing packets and sends you an in-depth written response to each packet. Each response depends, of course, on the individual piece(s) you are working on, but Marilyn's comprehensive responses include suggestions for craft and structural development as well as insights and connections that help you to "see" and develop the deeper story truth that is emerging in your work.
1:1 Mentoring: Consciousness Packets Submitted for Review (3)
The "conscious writing" exercises you do in Craft Your Truth/Claim Your Voice are designed to help you free your voice and your creative vision from the effects of internalized silencing so that you write (and live!) from the truth of who you are. Submitting these exercises for Marilyn's review helps both of you get very clear about any engrained patterns, mindsets, and limiting beliefs that are likely to rear as you move toward your writing dreams and goals. Marilyn reviews your Consciousness Packets before each of your coaching calls so that she comes prepared to coach you through any internal challenges you are experiencing in your conscious writing practice.
1:1 Mentoring: 75-minute Craft & Consciousness Coaching Calls (3)
These 75-minute coaching calls are in many ways the heart of our work together. It's not an understatement to say that these calls set mastery and transformation into motion! Together we review and discuss your work-in-progress in the context of your larger writing goals and intentions—your long-term writing vision—and within the parameters of the story in development. We also address any obstacles that are coming up in your writing practice so that we can shift them and position you to stay the course as you fine tune the art of completing your memoir essays. Putting our minds and hearts together on these calls leads you to new levels of self-awareness, confidence, and clarity that transform the way you see yourself as a writer, expand your writing vision, and deepen your insight into your current project. You will leave our coaching calls with clear direction, renewed enthusiasm, and boundless confidence.
1:1 Mentoring: Recordings of all Coaching Calls (3)
Again and again Marilyn's clients experience "aha" moments and unexpected insights on their coaching calls that clarify works in progress and shift persistent mindsets. Often clients' spontaneous reflections during these calls become material for their memoir essays. All coaching calls are recorded and delivered to you so that you can go back and listen to the magic that came out of your mouth during these calls.
1:1 Mentoring: Coaching Call Prep Form (3)
After Marilyn returns each of your Writing Packets to you with her comments, you then review your packet and submit a Coaching Call Prep Form in preparation for each of your Craft & Consciousness Coaching Calls. The coaching call prep form gives you an opportunity to think about your work in light of Marilyn's suggestions. This helps you to gain clarity and hone your vision so that you can come to each of our coaching calls with intentional questions about craft and story development that move you toward completing your work(s) in progress. The form also gives you space to address any consciousness and/or mindset issues that you would like coaching on during our call. Taking the time to submit your prep form before your coaching calls helps you to take charge of your writing process and get the most out of your one-on-one time with Marilyn.
1:1 Mentoring: Deliverables Schedule
It's fairly magical how having a coach on the receiving end of your work increases your productivity and holds you accountable to your writing goals and dreams. (This "magic" results from YOU tapping into your confidence and power!) To further stoke your productivity and accountability, Marilyn sends you a Deliverables Schedule at the beginning of the program so that you know well in advance when your Writing & Consciousness Packets are due, when you can expect your packets back from Marilyn, when your coaching prep form is due, and when your coaching calls will take place over the course of this program. This schedule serves as a framework—a structure—around which you can create your conscious writing practice. It also helps you to cultivate and reinforce your accountability to your writing and to yourself.
Interested in One-on-One Craft-&-Consciousness Coaching with Marilyn?
One-on-one coaching spots are limited. If you are interested in this high level of support, email Marilyn to schedule a phone call. She will answer your questions and help you think about what makes the most sense for your writing needs. If you decide that one-on-one Craft-&-Consciousness Coaching is the next best step for you, she will walk you through the registration process.
Dear Marilyn,
I am so grateful that I registered for Craft Your Truth/Claim Your Voice, and that I snagged one of the 1:1 mentoring spots. I just sat down and read through your comments on my writing, and I'm completely awestruck by your feedback. I'm so touched by the thought and time you gave my 3 memoir pieces. I'm without words. Admittedly, teary.
The insights you share and the connections you make between all 3 pieces is phenomenal. As I read through your comments, I found myself saying, "Totally! Yes, that is totally connected!" Your comments are helping me to see the threads that weave through the different works. Thank you a million times over for seeing those connections, pointing them out to me, and offering suggestions for how I might "tease them out."
Working one-on-one with you is helping me discover the truths in my writing and helping me grow so much as a writer. Your writing support and feedback has me beaming with joy and gratitude up here in Kodiak.
I am blessed to have you in my life as a mentor and amazing writing teacher. 🙂
I'm looking so forward to our next coaching call!
Hugs,
Zoya
Marilyn,
Just glanced through your response to the writing I submitted for your review. Much to digest, and I LOVE that Jamaica Kincaid quote!
Thank you for giving this revision such careful and helpful attention. You go places I don't know how to get to in my writing on my own–but your questions and comments help me find a path.
I want you to know that I consider Craft Your Truth/Claim Your Voice a real gift from you. It exceeded all my expectations. I've made so many discoveries and feel so good about what I've learned. I've also set goals I can keep working on. I can't send you this draft without telling you that.
Such an engaging and encouraging craft class Tuesday night…and now these readings to keep us going!
With great fullness,
J
Marilyn has been nothing short of a spiritual midwife in my writing journey. I have taken both Excavate Your Truth/Free Your Voice and Craft Your Truth/Claim Your Voice. I worked with her one-on-one in Craft Your Truth, and I continue to work with her one-on-one after that program ended.
The depth and breadth of her courses paired with her compassionate but fearless manner as a one-on-one mentor guarantee that profound change in both your writing and self is not only attainable, but inevitable.
My hope for every female writer is that she fully knows her inherent worth as both a woman and a creator. This belief was born directly from Marilyn's example and tutelage. Marilyn has sought this quest for herself, emerged victorious, and now offers to the Great Sisterhood of Women everywhere all the magic she has gleaned and integrated.
Work with this woman if your desire is to stretch, grow, and ultimately flower your creative callings into reality! You WILL be transformed.
Joanne M. Cooper
Exton, Pennsylvania
Create a Conscious & Reflective Writing Life

Craft Your Truth/Claim Your Voice is as much about becoming present to the richness of your life experiences as a female and to creating a conscious and reflective writing life as it is about mastering the elements of craft essential to write compelling and artistic memoir essays. The integrative Craft-and-Consciousness format takes into account the discouragement that inevitably arises as we approach—and claim—our truth. Discouragement is simply another form of silencing that stops many women from moving beyond a certain point in their writing. This program provides you with the time and support you need to "stay the course" you master craft skills, shift old mindsets, and integrate new habits into your conscious writing practice.
This program is not about "quick fixes." It's about tapping into your deep wise writing self and allowing the deeper truth and beauty of your life experiences as a female—no matter how "ordinary" or "harsh" those experiences seem—to emerge onto the page. It's about discovering and embracing and nurturing and ultimately crafting the universal truth beneath the surface of your story into an artistic expression that speaks to others.
At its most basic level, Craft Your Truth/Claim Your Voice is an invitation to experience the deep transformation and healing inherent in the memoir writing process. The time and attention you put into your writing during this program creates a solid foundation of craft-skills, self-awareness, and discipline—a foundation of real and lasting change—from which your writing will thrive and grow for years to come.
Marilyn's Personal "Trust Your Voice" Guarantee
Register today and join the Craft Your Truth/Claim Your Voice group mentoring program when it starts. Attend Craft Module 1 and Consciousness Module 1. Participate in the craft and consciousness exercises in each of these modules. Receive the recordings and any readings that come with these modules. Participate in the community forum. Get the most that you can out of these classes. If you decide after the first two modules that Craft Your Truth/Claim Your Voice is not the right class for you, your investment will be refunded in full.
How will you know if Craft Your Truth/Claim Your Voice is right for you?
Trust Your Voice! Trust Your Voice! Trust Your Voice!
Before I took Excavate Your Truth/Free Your Voice, I was struggling to write a memoir. I'd studied writing as an undergraduate and earned an MA in fiction writing from Johns Hopkins, but I had set my creative writing aside for a 20-plus-year career in marketing communications in the high-tech world. Feeling like I had abandoned my writing dreams, I had pretty much given up on myself as a creative writer. Yet I still wanted to reconnect with the writer inside and reclaim my identity as a writer. I felt driven to write a memoir.
Marilyn's class exceeded my expectations. Her focus on consciousness as well as craft was unique in comparison to other writing classes and workshops I have taken. She addressed women's writings and the many ways we silence ourselves in telling our truth. She suggested readings, provided writing prompts, and created a safe space for us to dive deep and generate beautiful material from our personal experiences. I can't believe how much I wrote and how much I learned about writing and about myself.
Having taught writing myself, I know what a tough job it is. I found Marilyn's skill, insight, and generosity as a writing teacher to be awe-inspiring. She is truly the best writing teacher I have ever had. Her class got me back on track as a writer and helped me reclaim my voice and my identity as a writer. I fell in love with writing again, thanks to Marilyn.
When Excavate Your Truth ended, I started working with Marilyn in her one-on-one mentoring program. Her structured approach, warm encouragement, and insightful reading and comments make her the perfect guide on my memoir journey. She finds the story beneath the story and makes connections that help me gain clarity into my themes and subjects. Her ability to recommend the right reading at the right time to help me move forward is uncanny. It amazes me to say that in only a few months, I have made substantial progress toward a draft of a book-length memoir!
Marilyn also focuses on the process and practice of writing. She has taught me to coach myself on dealing with challenges, obstacles, fears, doubts, travel, illness, and all the hundreds of things that can get in the way of writing. I now have a regular writing practice that I schedule as a priority on my calendar. I have a warm-up ritual for each writing session, and a little celebration ritual when I finish an assignment or reach a milestone. Although I have encountered some painful emotions from the past, Marilyn has guided me through them so I can keep writing.
Off the page I am now more conscious and clear about my feelings and reactions in daily life. I have a new understanding and acceptance of my self, my family, and my past. I am more whole and happy as a result of reconnecting with my identity as a writer. My life has more meaning and purpose now that I have recovered my voice. I feel authentic pride when someone asks me what I do, and I can answer honestly, "I'm a writer."
Charla Gabert
Writer, Mosaic Artist, Traveler
Alamo, CA
Craft Your Truth/Claim Your Voice Will Transform Your Writing and Your Life. Claim Your Truth as a Female in a Supportive Community of Conscious and Creative Women Writers
Marilyn's proven method for teaching class members how to respond to each other's work helps writers hear the rich possibilities in their work. This active listening component of the class strengthens bonds, builds writing relationships, and establishes a strong writing community. A confidentiality agreement fosters a safe environment for stories to emerge.
I read Marilyn's essay "The Bruise" in River Teeth: A Journal of Nonfiction Narrative and was absolutely mesmerized by the power of her voice and the beautiful clarity of her story. When I read that she coached women writers, I e-mailed her immediately. Before working with Marilyn in her one-on-one Transform Your Writing/Transform Your Life Mentoring Program, I knew what I wanted to accomplish, but I needed help prioritizing my many goals so that I could move forward with clear direction. I also needed help finding my story, which Marilyn saw immediately. Working with Marilyn has been one of the most uplifting and rewarding experiences I have had as a writer. I've gained new confidence and am accomplishing more as a writer than I ever did in two years as an MFA student. Marilyn brings deep patience and sincerity to her mentoring work. As a result of working with Marilyn, I've developed more confidence as a writer. That confidence has moved into my personal life. I'm learning to see myself as powerful and brave, and this new vision of myself informs the narrative voice of my personal writing. I've learned to slow down and take time with crafting a personal essay in order to serve more fully the story I need to tell. I've learned I have a story to tell! I've learned to develop scene. Although I've always had a disciplined writing practice, I am writing with greater attention to craft and scene. I am writing more consistently and with greater clarity. I feel as if I am truly investing in my success as a writer.
Magin LaSov Gregg
MA, MFA
Frederick, MD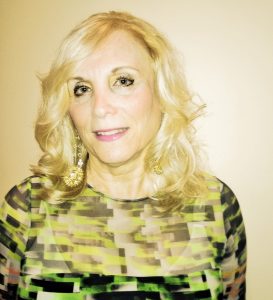 Before I started working with Marilyn in her Transform Your Writing/Transform Your Life one-on-one mentoring program my writing was lost and fragmented. I was about to give up. I did not have the confidence or stamina to sustain a real writing practice. I had no direction. Yet I had a strong hunger to write my memoir. I wrote random pieces, but it was like a dog running after her tail. I'd written a novel, but I didn't know how to get behind the memoir I knew I wanted to write. I was stuck.
Working with Marilyn has enabled me to dive into the depths of my story, my life, and my purpose for writing. I have found structure, understand the arc of my story, and am now writing reflection and detail. Marilyn also helped me find the theme of my story, which has given me the confidence and aliveness to carry on. She has been a strong light in the darkness of the writing tunnel. She chops down the jungle in my mind and clears a path to my own enlightened story. She helps me to push through fear and shame, and she listens so carefully to me on our coaching calls that I feel seen and understood into my very spirit and soul.
Now I am much more connected to my writing and to my writing self. My writing is rich, layered, clear, focused, determined, embodied, courageous, and excited. I have learned so much more about the craft of writing memoir as well as the embodiment of my writing. I tell the truth of my experience and have a voice that speaks through me and for me as it strikes the universal truth in my story.
Marilyn is a midwife for women writers. She holds the energy and gently but powerfully helps you find that same gentle strength and power to tell your story. I keep exploring, learning, and writing. What excites me the most is that I keep learning about the craft of writing memoir and about myself and who I am.
I have worked with other coaches, editors, and teachers, but working one-on-one with Marilyn has been one of the most positive, intense, and meaningful experiences I have had with my writing in a long time. Marilyn combines the feminine soul/spirit with the craft of writing. She is wise beyond her years.
Marta Luzim
Relationship Expert, Creative Coach, Transpersonal Therapist
Artist, Writer, and Playwright
President and Founder of Give Her A Voice
I signed up for Marilyn's Excavating Your Truth workshop in the summer of 2014 with a secret intention: to check her out as a possible mentor. I had accumulated hundreds of pages of writing over the previous ten years as I struggled to examine and break free from the constraints of my traditional southern upbringing, mothered a transgender child, and – after two unsuccessful marriages – fell in love with a woman at midlife. I knew I had a compelling story to tell, yet I felt stuck, overwhelmed by the prospect of figuring out how to best shape my material into a memoir. In the workshop, I experienced Marilyn's deep commitment to the female voice, her innate wisdom, her steady warmth and encouragement, and her intuitive ability to see and reflect back the hidden truths that surface when we write without censoring ourselves. I knew I had found my mentor.
Inspired by Marilyn's skillful guidance, I have returned to my writing with new eyes and energy. Her written comments on my work and insightful questions for discussion during our biweekly coaching calls have allowed me to revise previous work and create new material with a sense of purpose and direction I didn't have before. Because she has helped me identify what my story is (and isn't), I now write with more freedom and confidence, trusting the process to lead me to the story's deeper levels and truths. I am no longer afraid to write my truth and am experiencing the power and transformation that comes with it, not only in my writing, but also in other areas of my life.
I am awed by Marilyn's commitment to me and my story. She comes to our biweekly phone calls fully prepared with items for discussion that often challenge me to think about my story or its elements in unexpected ways, invariably leading me to greater clarity and renewed inspiration. She also comes with a spirit of generosity, ready to give me and my work her all, intellectually, emotionally, and even spiritually, in the sense of nurturing the writer within me. Through the work that we are doing together, I have grown not only as a writer but also as a woman believing in the value of my words, my story, and thus myself. Working with Marilyn over the past five months has exceeded all expectations and is truly one of the best gifts I have ever given myself.
Susan Grier
St. Mary's City, MD
About Marilyn
Marilyn Bousquin, founder of Writing Women's Lives™ Academy, is a writer as well as a writing mentor, teacher, and coach for women who write about real life. Known as an integrative writing coach, she specializes in teaching both the craft of writing memoir and the consciousness work that leads to recovering one's voice and claiming one's truth both on the page and off the page.
Marilyn's unique perspective on women's voice, women's stories, and silencing as part of women's literary history informs her classes and mentoring programs. She teaches memoir writing as an act of self-discovery that leads to transformation, and she has a knack for drawing out the deeper story that wants to be told. She helps women to claim their subjects as worthy of literature and to value their stories as necessary contributions to the world.
At Writing Women's Lives™ Academy, Marilyn's classes and mentoring programs have helped many women realize that their voice matters and that they have a story worth telling. Her students and mentoring clients have won writing contests, published in literary journals, and are writing books. They have also enjoyed deep personal growth and transformation in their writing and in their lives.
A certified Amherst Writers and Artists group writing coach, Marilyn holds an MFA in creative nonfiction. Her book reviews and memoir essays appear in The Rumpus, Role Reboot, River Teeth, Superstition Review, Literary Mama, Under the Gum Tree, Pithead Chapel, and elsewhere. Her essay "Against Memory" was a finalist for AROHO's Orlando Prize for Creative Nonfiction, and her nonfiction children's book Virginia Durr: Voice for Freedom was part of the Voices, LLC, reading program. Marilyn's essay, "Feral," appears in the anthology The Mentor That Matters: Inspiration from Transformational Teachers, Mentors, and Heroes edited by Suzanne Fox and Andy Fox (Stories of You Books, 2016). She is currently working on a memoir about her journey to claim her sense of self through a fierce pursuit of her voice.
In addition to teaching classes and mentoring women online at Writing Women's Lives™ Academy, Marilyn teaches writing at Randolph College in Lynchburg, Virginia, where she lives with her husband and their two puppies in a Queen Anne Victorian dubbed The Literary Lounge.
Writing Women's Lives: Acorns to Oak Trees
For almost two years now, Marilyn has guided me back through a thicket of narratives that have shaped who I am and envision becoming as a writer. Through her online mentoring workshops, consciousness exercises, reading and writing prompts, she has laid out courses of action for me to follow. In the first two weeks of my first course with Marilyn I was amazed by how much writing I did and by how much more comfortable I was becoming with my own narrative.
Excavate Your Truth/Free Your Voice and Craft Your Truth/Claim Your Voice cracked open the silencing that held my writing hostage. Marilyn enabled me to "see" the inner kernels of my own truths and to explore their many roots and contours. Working with Marilyn encourages me to liberate my essays and memoir-in-progress, and to follow those deeper truths with more consciousness and confidence. I work harder at my writing now because "our truths" require both excavating and crafting if they are to move beyond mere chronicling into inspired women's writing.
Writing is more than assembling words coherently on a page. It's more than a byline or a book signing. Writing is working on an inner self where the acorns lie waiting to mature into sprawling oak trees. Exploring those acorns of truth can be precarious journeys strewn with entanglements and rabbit holes that lead to silencing and dead ends. In such cases, women writers need an enlightened guide to show us the way back to our own inner truths.
Marilyn Bousquin truly is such a guide. Her dedication to guiding women writers to their own "heart truths" is the truth of her own journey. The acorns of my own writing truth now stands as a healthy sapling still in need of nurturing, yet ready still to yield many promising ideas and works to come. Thank you so very much, Marilyn, for sharing your spirit and your gifts.
With writerly gratitude,
Delia Sebora
Mother, Writer, Educator, Speaker
Baltimore, MD
I first discovered Marilyn through her Writing Our Grandmothers, Discovering Ourselves: Women, Silence, and Voice teleclass. I connected instantly with her message of writing past silence and with her warm presence on the phone. I found the results of that first teleclass remarkable and eagerly signed up for her next class Excavate Your Truth/Free Your Voice.
During Excavate Your Truth I joined in ceremony each week with other women and together we wrote beneath the surface of silence and excavated our universal truths. Marilyn does a brilliant job of holding space for her students — each week she created sacred space in which it felt safe to spill the truths I'd left unsaid, to tell the stories that I'd held for so many years in the caverns of my heart.
The writing I did in Excavate Your Truth was unlike anything I had ever written — it was brave, vulnerable, and beautiful. It sang with a kind of breathless poetry I had only ever dared to dream I could bring to the page. I credit this change entirely to the safety and courage I felt in Marilyn's hands. As I began to feel braver my writing grew braver too; Marilyn encouraged my best self to show up on the page.
After Excavate Your Truth I continued to dabble in short-form memoir until my work started to add up to something that felt like a book-length memoir. Overwhelmed at the prospect of such an undertaking, I reached out to Marilyn and became one of her One-on-One Mentoring clients.
My work with Marilyn as a one-on-one coaching client has been nothing short of remarkable. In just a few short weeks our work together has transformed my writing practice (a practice I had struggled for years to find meaningful time for). Since I began working with Marilyn my writing has shifted from feeling like an obligation I struggled to make space for, to a joyful, easy practice that is filling my life with light and abundance.
And that book-length memoir that I had felt so stymied and overwhelmed by? That memoir has been unfolding gracefully onto the page each week with a sense of purpose I find hard to believe. Having Marilyn at my side has been an invaluable part of this process, as it gives my story room to bloom on the page, knowing that Marilyn is there to provide the kind of wise guidance and big-picture thinking that will keep my memoir on track.
Working with Marilyn has been revolutionary. Before working with Marilyn I longed to write but never seemed able to find the time. Now my writing is an abundant and increasingly effortless presence in my life that brings me great joy, even as I am continually learning to grow my courage and to trust more fully in my voice. Best of all, learning to trust in my voice as a writer is allowing me to show up more courageously and authentically in every aspect of my life.
Jessica Ruprecht
Cambridge, Massachusetts